Environmental Services
·
Timaru District Council
Team Leader Building Inspections
TDC's Building Unit are on the lookout for a Team Leader Building Inspections committed to leading, developing and delivering a quality and innovative building service!
The District
Timaru District is a thriving and innovative community. It is the central hub for the South Island, servicing a large agricultural heartland, with a growing economy that provides the import and export gateway for primary sectors. We boast a Top 10 most loved beach in New Zealand and have access to mountains, rivers and lakes, making Timaru an ideal destination for recreational, sporting and cultural pursuits.
Let's not forget about that 7 minute commute to work!
The Organisation
Timaru District Council aims to enable democratic local decision-making and action by, and on behalf of communities, to promote the social, economic, environmental, and cultural well-being of its communities in the present and for the future. With around 400 employees, there are a diverse range of roles from community facing to support and technical specialists.
The Role/Person
TDC's Building Unit are on the lookout for a Team Leader Building Inspections committed to leading, developing and delivering a quality and innovative building service!
This is a newly established role to help out the other Building Team Leaders as a peer and to build resilience in the team.
As an experienced technical expert, you will engage in and oversee the effective and efficient implementation of Building Control Authority and Territorial Authority functions.
As an experience people leader, you will lead a small team of building control officers with a focus on building inspections, all while leading delivery of amazing customer service to the public.
As a technical leader, you will provide technical guidance and mentoring to the team and be the 'go-to' person for their technical questions.
Bring your:
Ability to deliver on multiple priorities in a fast paced environment
Coaching and mentoring skills that foster high performance
Extensive knowledge of the Building Act 2004 and the New Zealand Building Code
Great written and verbal communication skills
Relationship and stakeholder management skills
Are you up for the challenge? Apply today!
Check out a copy of the position description here. For further information please email us at jobs@timdc.govt.nz.
This is a permanent, full-time, 40 hours per week position. The annual salary is $110,000 - $120,000. Applications close 5pm, 14 August 2022, and can be registered through our careers website www.timaru.govt.nz/jobs. You must have the right to live and work in this location to apply for this job.
www.vtdevelopment.co.nz celebrates all the things we love about living in Timaru, from our affordable houses, to our easy commute, fantastic lifestyle and our successes. Come and join the story!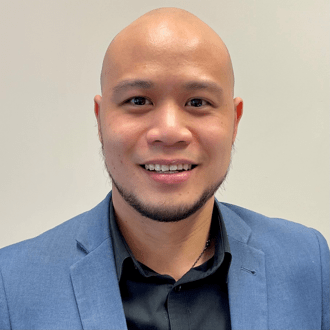 Contact
Joshua Sim
Engagement & Culture Advisor – Engagement and Culture
Employee Benefits
Flexible Working Hours

We do our best to assist our employees to have a good work/life balance. We are open to flexible working conditions to make the role work for you and your lifestyle.

Social Club

We have an active social club that engages in a variety of social events including monthly after-work socialising, themed mid year and end of year functions, sporting activities and family orientated functions.

Flu Vaccinations

We want our employees to remain as fit and healthy as possible. We offer free flu vaccines to all staff each year (both flu jabs and oral tablets are offered).

Regular Eye Checks

Vision checks are conducted for employees using Visual Display Units.

Medical Insurance

All employees are eligible for discounted health insurance through Southern Cross.

Employee Assistance Programme

A confidential and professional Employee Assistance Programme is available to all employees to assist with counselling, support, development and advice.

Work Sports Teams

We have work sports teams for those who like to get out and exercise including Touch, Cricket and Croquet.

Ergonomic Work Station Assessment

We encourage and support all of our employees to have a healthy work space and offer assessments to all staff wherever they work and whatever role they do.

Wellbeing Committee (COSI)

Our COSI Committee strives to look after the wellbeing of the people of Timaru District Council. The committee's core values are: Customer Focus (internal and external), One Team, Successful, Integrity. The COSI Committee arrange many varying events including employee awards, morning tea quizzes, fundraising events/days, individual and interdepartmental competitions (eg. baking, gardening, Christmas decorating, moustache growing) , dress up days - all of which get excellent support and engagement from our people. The work of our committed committee members helps our employees to have fun, be happy, positive, creative, healthy and build stronger working relationships.

Staff Discounts

We have some retailers/suppliers who offer discounts to Timaru District Council employees on varying products, services and bank lending rates and offer staff an N3 Employee Discount Card.
What the Timaru District Council can offer you:
A forward-looking, friendly workplace that is respected in the industry.
Hands on experience on large scale projects.
An attractive and affordable lifestyle in one of the most stunning parts of the country.
Real career progression and a real opportunity to make a difference to the community.
A supportive and encouraging team environment.
Environmental Services
·
Timaru District Council
Team Leader Building Inspections
TDC's Building Unit are on the lookout for a Team Leader Building Inspections committed to leading, developing and delivering a quality and innovative building service!
Loading application form
Already working at Timaru District Council?
Let's recruit together and find your next colleague.