Recreation Facilities
·
Caroline Bay Trust Aoraki Centre
Seasonal Lifeguards
Make the splash this summer - we're on the lookout for enthusiastic individuals to join our team at the district pools until the end of the season!
Make the splash this summer - we're on the lookout for enthusiastic individuals to join our team at the district pools until the end of the season (20 March 2022)! 
As our newest Lifeguards on the block, you will provide awesome customer service, while ensuring a safe and fantastic aquatic experience for our community. You'll have the ability to stay calm in pressured situations and have a keen eye for spotting potential hazards and preventing incidents. 
Previous Lifeguard experience/training and a current First Aid certificate is preferred but not essential. You may be a confident swimmer looking to upskill - full training will be provided to the successful applicants. All applicants must be able to complete a practical assessment, including swimming 200m within 6 minutes, retrieving an object from the deepest part (3.5m) of the pool, and treading water for 5 minutes.
We have a number of part/full time hours available at our four pools (CBay, Geraldine, Pleasant Point and Temuka). Hours will be on a rostered basis, Monday to Sunday, so the ability to work early morning, late evening, weekend and public holiday shifts is essential. 
If you're ready to dive in, let us know what dates you're available and what pool you're keen to work at. 
For further information please email us at jobs@timdc.govt.nz. You must have the right to live and work in this location to apply for this job.
Applications close 5pm, 6 February 2022 and can be registered through our careers website www.timaru.govt.nz/jobs. We will be interviewing as we receive applications.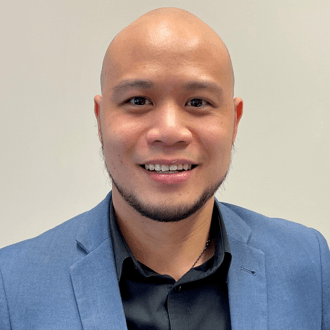 Contact
Joshua Sim
Engagement & Culture Advisor – Engagement and Culture
Related jobs
Caroline Bay Trust Aoraki Centre
Employee Benefits
Flexible Working Hours

We do our best to assist our employees to have a good work/life balance. We are open to flexible working conditions to make the role work for you and your lifestyle.

Social Club

We have an active social club that engages in a variety of social events including monthly after-work socialising, themed mid year and end of year functions, sporting activities and family orientated functions.

Flu Vaccinations

We want our employees to remain as fit and healthy as possible. We offer free flu vaccines to all staff each year (both flu jabs and oral tablets are offered).

Regular Eye Checks

Vision checks are conducted for employees using Visual Display Units.

Medical Insurance

All employees are eligible for discounted health insurance through Southern Cross.

Employee Assistance Programme

A confidential and professional Employee Assistance Programme is available to all employees to assist with counselling, support, development and advice.

Work Sports Teams

We have work sports teams for those who like to get out and exercise including Touch, Cricket and Croquet.

Ergonomic Work Station Assessment

We encourage and support all of our employees to have a healthy work space and offer assessments to all staff wherever they work and whatever role they do.

Wellbeing Committee (COSI)

Our COSI Committee strives to look after the wellbeing of the people of Timaru District Council. The committee's core values are: Customer Focus (internal and external), One Team, Successful, Integrity. The COSI Committee arrange many varying events including employee awards, morning tea quizzes, fundraising events/days, individual and interdepartmental competitions (eg. baking, gardening, Christmas decorating, moustache growing) , dress up days - all of which get excellent support and engagement from our people. The work of our committed committee members helps our employees to have fun, be happy, positive, creative, healthy and build stronger working relationships.

Staff Discounts

We have some retailers/suppliers who offer discounts to Timaru District Council employees on varying products, services and bank lending rates and offer staff an N3 Employee Discount Card.
What the Timaru District Council can offer you:
A forward-looking, friendly workplace that is respected in the industry.
Hands on experience on large scale projects.
An attractive and affordable lifestyle in one of the most stunning parts of the country.
Real career progression and a real opportunity to make a difference to the community.
A supportive and encouraging team environment.
Already working at Timaru District Council?
Let's recruit together and find your next colleague.